A SPECIALIST COURSES FOR ADULTS, TEENS AND CHILDREN
ARTY YARNS BOOK COURSE IS BACK FOR Term 3 2018!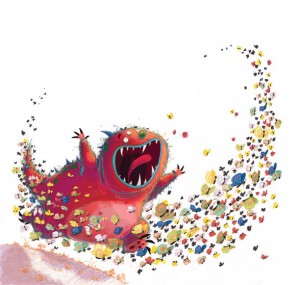 Have you ever wanted to write and illustrate your own picture book? Now is your chance with classes for 7yrs to 100yrs+ in Pukekohe with award winning Animation Director and Illustrator Raymond McGrath.
Over the course of 8 weeks Award winning Animation Director and Illustrator Raymond McGrath will take you through the processes he uses to create a simple children's picture book and guide you through your own creative path to making one of your own.
You will write, design and illustrate your own storybook and by the end of the course will be presented with a printed copy of your creation for yourself and your friends.
From idea concept until the finished product – you will learn all the steps along the way. Your book can be a simple or complex as you like – because it's your book!
The course is for anybody and everybody interested in this field of creativity. No artistic or writing experience is necessary and the only requirement is to come in and have a go at something new and exciting.
Bookings are now available!
CLASS/TIME
VENUE
Cost$
Term/Dates
Tutor
BookNow
ADULTS ILLUSTRATION(16yrs+)THURSDAYS 7.00pm - 8.30pm
Home Studio,
29 Roulston Street,
Pukekohe
$140.00
4 wks (1.5x hour sessions)
Thurs 7th - 28th June 2018
Raymond McGrath
Tweens and Teens ILLUSTRATION (8-16yrs)
SATURDAY'S 10.00-11am
Home Studio,
29 Roulston Street,
Pukekohe
$90.00
4 wks (1 hour sessions)
Sat 9th - Sat 30th June 2018
Raymond McGrath
ADULTS BOOK COURSE(16yrs+) THURSDAYS 7.00pm - 9pm
Home Studio,
29 Roulston Street,
Pukekohe
$280.00
8 wks (2 hour sessions)
Thurs 2nd Aug - Thurs 20th Sept 2018
Raymond McGrath
Tweens and Teens BOOK COURSE (8-16yrs)
SATURDAY'S 9am-11am
Home Studio,
29 Roulston Street,
Pukekohe
$180.00

4 wks (2 hour sessions)
Sat 1st - Sat 22nd Sept 2018
Raymond McGrath