Every term at Young at Art we teach our students tried and tested skilled techniques in a variety of mediums and always encourage our students to explore their creativity.
ART ADVENTURES – *All classes are Art Adventures unless otherwise stated.  Our students constantly learn colour theory, composition, tone, perspective, how to create depth in their work and learn to 'SEE' as an artist. In our after school art classes we create around 4-5 projects per term. We include at least one painting project and always cover a famous artist study, every term we hold a different programme.  Each enrolled student's place will roll onto the following term to ensure they do not lose their place.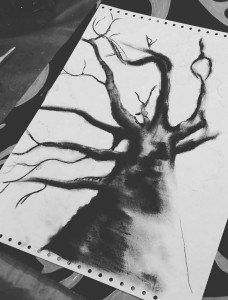 CRAFTY CATS – Special 6 week creative sessions for our students looking for the more crafty class
DYNAMIC DRAWING – Specialist 4 week drawing course with pencil and charcoal
PERFECT PRINTING – Specialist 4 week Printing course learning a variety of techniques using a printing press.
HOME SCHOOL CLASSES – PLEASE CLICK HERE
ARTY YARNS COURSE – PLEASE CLICK HERE
Please note – BOOKINGS ESSENTIAL AS PLACES ARE LIMITED!
Bookings can be made by selecting your area tab and clicking the blue 'Book now' button next to your chosen class or by emailing: admin@youngatart.co.nz with your child's, age and chosen class.
Term 4 2017
Venue addresses:
Beach Haven Community House, 130 Beach Haven Road, Beach Haven
Beachlands Log Cabin, 62 Wakelin Road, Beachlands
Manukau Girl Guide Hall, Taha Wahia/Woodside, 68 Everglade Drive, Manukau
Meadowbank Scout Hall, 28C Rutherford Terrace, Meadowbank  (go to end of drive)
Orakei Community Centre, 156 Kepa Rd, Auckland 1071
Pokeno Village Hall, Pokeno
Ponsonby Community Centre, 20 Ponsonby Terrace, Ponsonby
Pukekohe Home Studio, 29 Roulston Street, Pukekohe (garage studio opposite Pukekohe High School main gates)
Pukekohe Weta Workshop, Franklin Arts Centre, Massey Avenue, Pukekohe (same building Pukekohe library)
Titirangi Community House, 500 South Titirangi Road, Titirangi
 MORE AREAS TO BE ANNOUNCED VERY SOON!  
If you have not previously completed, please fill in a Student Details Form and bring this along with your child to the first class.
Home Schools Classes
We currently run home school classes in Franklin.  However If you are interested in Home schooling art and craft classes for your children in other areas please contact us or call us on 0297 712923 to discuss your requirements and options available.
Holiday and Weekend Workshops Programmes
We offer a wide variety of workshops during the holidays including painting, printing, animation, clay, scrap booking, sewing and more. See our latest Holiday Workshops and Weekend Workshops programme for more details.
For bookings, joining our mailing list or for further information please contact us on: 
Mob: 0297 712 923  |  Email: admin@youngatart.co.nz