TUTORS
Anna Molineux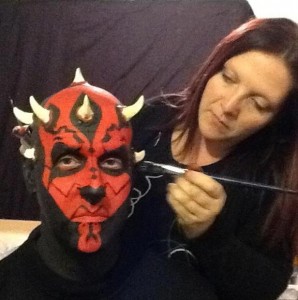 Anna Molineux is an award winning exhibiting artist who is the creative force behind 'Young at Art' who paint, draw and papier mache their way through many classes, workshops, events, parties and individual commissions each year. On leaving school Anna studied Interior Design in the UK and has numerous awards in printmaking and body art. Happiest with a paint brush in her hand, Anna is a talented artist and loves nothing more than expressing her creativity in many forms even including all forms of painting, costume design, face and body art. As Director of Young at Art, Anna is the first point of contact for all class and workshop enquiries.
Several years ago Anna was happily surprised to find herself the winner of Franklin's Finest Inspiration award 2015.
"I have always had a strong passion for the arts, particularly art and design, and consider myself extremely lucky to be able to combine all these elements through Young at  Art and my other endeavours," says Anna.
Wearing her other hat Anna is also Director of 'Magical Masquerade', a successful face and body art company providing entertainment services for children's parties and corporate events New Zealand wide.
We're passionate about taking art out into the community and Anna was able to realise this ambition through the inception of the Franklin Children's Arts Festival in 2012, 2013 and 2015.  As the main event organiser, Anna leads a talented team to provide free access to the arts for children and youth within the Franklin area and further afield. For more information about the Franklin Children's Art Festival see our Facebook page.   When Anna's not busy with 'Young at Art' or Magical Masquerade, she dedicates her time to exploring new creative ventures and projects and regularly exhibits her own artwork.
Maureen Goodison
Maureen has always loved anything to do with creating, including drawing, writing or clay work. Working in a variety of mediums and styles her favourite being character drawing using pen, pencils and mixed media.
Maureen is passionate about working with children and currently employed in a local primary school. She enjoys how they 'see' the world and how this is translated in their artwork.
Maureen enjoys travelling and spending time with family and friends. She is inspired by nature, people and how differently we all view our surroundings. That is what makes art so wonderful!
Niamh McNeilage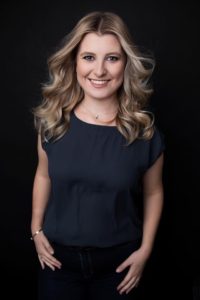 Niamh McNeilage is a graduate from Whitecliffe College where she completed a Bachelor of Fine Arts, Majoring in Photo Media. Since she has started up her own business, Niamh Adele Photography, where she works as a Professional Studio Photographer. To keep busy Niamh also works for Magical Masquerade, Flash Bang Science club and Young at Art, where she strives in face painting, science and art tutoring. Giving her the opportunity to share her artistic skills at public events, art workshops, and private birthday parties. Niamh has a passion for sharing her creative knowledge.